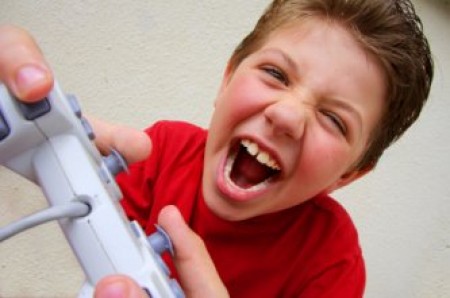 Yo, dudes. It's time for games of the week!

Matthew Jay writer of 10 Things That Aren't Sonic and Radvertisements:

On Tuesday I picked up Ys Seven on PSP for review. I'm about 8 hours in and dig it a lot. If you pick it up I suggest getting the special edition that comes with a soundtrack, artbook and a cloth map. It's a really nice package. Other than that I haven't play much except my bed time game which is Drill Dozer on the GBA. It's a little known gem because it came out really late in the GBA's lifetime and was eclipsed by the recently released DS and PSP. It's a whole lot of fun and does some weird and unique things with platforming mechanics and has a rumble pack built into the cart. Also it's from GameFreak, the dudes who made Pokemon. And I managed to find Final Fantasy 8 and 9 for 7 bucks in a FYE yesterday. In a freakin' FYE! Just sittin' there! I also checked out the Valkyria Chronicles II demo and I'm pretty pumped for the full release. I also discussed some games on our very own Alex Barbatsis's podcast. So check that out.
Stevie Grant writer of Top 10 Worst and Reviews of Games I Haven't Played:

I haven´t been playing much since i´m still not home with all my wonderful consoles but I did play FULL SIZE ROCK EM SOCK EM ROBOTS!

´nuff said, bitches.
Josh Newey writer of With Great Power Comes Great Games and Underappreciated Gems:

When I couldn't find a copy of Valkyria Chronicles at either of my local Gamestops, I decided instead to pick up Katamari Forever, and I've been playing that nearly nonstop.  I also started up my umpteenth playthrough of Resident Evil 4.  Not a ton on the Sega front, though I've been eyeing my Gamecube copy of Skies of Arcadia rather lustily lately.  Something's bound to happen soon.
Andrew Galbraith writer of Contemporary Alternatives and Miscoded Confidence:

This week I got sucked into a really awesome pc game called Democracy 2. Basically, it's a virtual government simulator, which seems like a pretty poor description when I think about it. Nevertheless, the game is pretty awesome and was made by Positech Games, the same place Gratuitous Space Battles came out of and is just wickedly amazing. Otherwise, I finally got my copy of Chrono Trigger on the DS and, having missed it on the Super Nintendo, I've been enjoying the hell out of it – both as a game and a succint explanation of time travel. On the Sega front – I gave Heavy Nova a whirl for my article, but was just reminded of the vicious disappointment the game haplessly wroughts on any foolish enough to try it. Finally, I played Kane & Lynch 2 and that was just goddamn terrible – avoid that crap at all cost. Otheriwse, it's just been a really busy week.
Kris Knigge reviewer and podcast co-host:

I didn't play much this week actually. I played a bit of Vampire Savior and Tokyo Trip Planning. I also had fun playing the Phantasy Star Portable 2 and Valkyria Chronicles II demos. Sorry I'm so boring this week!
Pat Reddick Community Manager and writer of Forum News and Not-so Classics:

I started the week with some Shining Force. I haven't really played it since Monday, but I'm a couple battles in and I'm starting to really enjoy it. I also played quite a bit of Comix Zone for my feature on Wednesday. I played through the first Chapter at least 10 times and I could never beat that stupid dragon thing. One time I had two items and over half of my health, but it still killed me. I think I'm going to make it my goal to beat that game. I'll tell you how that goes next week. The reason I haven't played Shining Force since Monday is because on Monday I finally picked up Bayonetta. I really like the game so far, even though I'm only on the 3rd or 4th chapter. If for some reason you haven't purchased this game yet, go do it now. It's easily one of my top 10 games this generation.
Bret Hatfield community manager and writer of Megadriving:

Haven't played anything but BlazBlue, again. Well, unless you count PC games. I've been making up for lost time on my NASCAR 2003 simracing season (finally caught up!). But yeah, aside from that and my MegaDriving game, nothing at all here at the lab.
Alex Barbatsis writer of Retro Reviews and Freaky Fridays:

Been playing a shump for Tuesday's Retro Review (finally, I pick a good game!), MK3 for my Babalities grading card that ran on friday, and the bad, bad Clayfighter for a Retro Review that ran last tues.

Also, put up a charity podcast with Chad Concelmo, Brad Nicholson, Stella Wong, and Colette Bennett that has raised over $500 so far. More info here:
http://www.destructoid.com/ronathon-all-star-podcast-feat-chad-stella-brad-colette-and-some-goofus–181861.phtml

Free download, but please donate a lil some something. Later guys!
Alex Riggen Editor in Chief and podcast host:

I've barely played any games this week. A little Shining Force on iPod Touch here and there but that's about it. I did boot up Virtua Tennis 3 for about an hour just to mess around but no other video games were played this week. Next week should be a different story with Ivy the Kiwi?, Gunblade NY/LA Machineguns, and Shank all being released.
Hmm, not much this week! We're all very busy men, people. But we know YOU're not! So what have you been playing? Let us know in the comments.