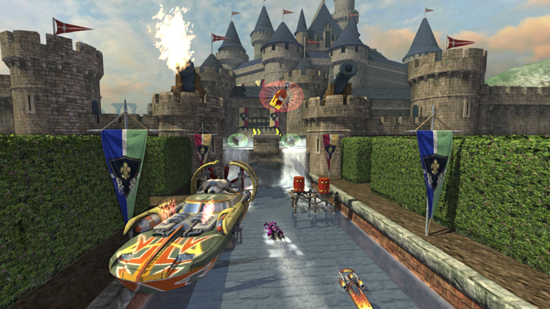 Vector Unit has announced some exciting details on their upcoming Hydro Thunder Hurricane DLC. Titled the "Tempest Pack" the DLC contains three new tracks, two new Expert class speedboats, and new racing skins. They've also retooled some of the Novice and Pro boats to bring them into the Expert class so fans can actually compete using some of their less speedy favorites.
The three new tracks involve ruins of Atlantis, a medieval castle, and the Bermuda Triangle. Sounds like what I'd expect from a Hydro Thunder game and I'm excited to try the new levels out. Hydro Thunder Hurricane was a great game and I'm happy to see the game getting further support and updates.
The Tempest Pack will be released this October on XBLA.