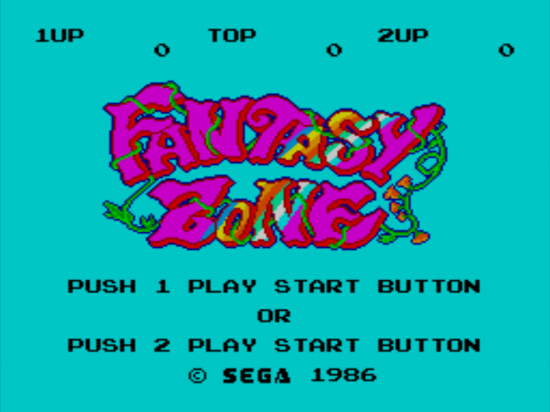 Fantasy Zone started out in the arcades but was later ported to like every console ever including the SEGA Master System. For an 8-bit game the visuals and pace are impressive. Piloting the tiny ship Opa-Opa feels fast and fluid. He even dies quickly. And a lot. Fantasy Zone follows the trend of my gaming habits where the cuter and more colorful a game tends to be, the more I swear while playing it. Fantasy Zone is a shit-hard game. The player starts out with 2 lives and buying more costs 2500 bucks a pop. Every death is a one hit kill and a game over forces you to restart the game.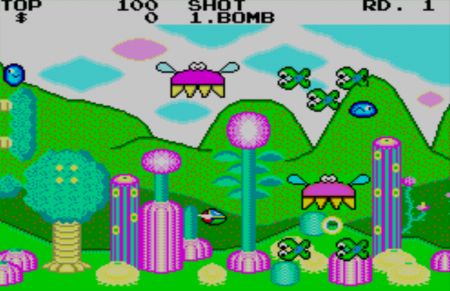 I've watched youtube playthroughs of Fantasy Zone and I swear they're hoaxes. There is no way this game has a second level. I'm convinced that there is one stage then the final boss is this guy.
You'd think the game would give us a password feature or a stage select cheat but I guess that would dampen the arcade experience. For an 8-bit console, the game recreates the arcade visuals pretty accurately. The colors are a little flatter but they definitely show off the Master System's palette. Sometimes it gets a little garish and annoying but overall it looks great.
The story, which I guess is explained in the manual because the game just throws you into combat, is that the forces of the planet Menon are stealing other planets' currencies to fund a huge fortress in the Fantasy Zone. This also explains why money falls out of enemies, which you can use to buy upgrades for Opa-Opa's ship like bigger wings, weapons and a jet.
The story really isn't handled well. The least we could ask for is a text crawl at the beginning. We do, however, get one at the end. After the final boss is revealed to be… a giant Opa-Opa? What?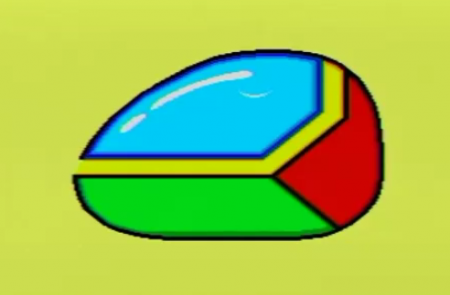 I don't really get what's- oh wait there's some exposition coming.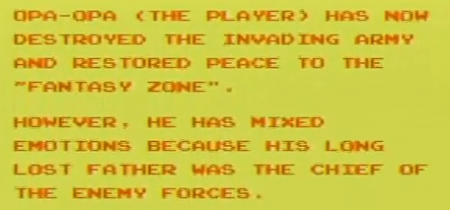 Oooooooh. It was Opa-Opa's dad. Who, I guess flies a bigger spaceship. Notice how the text that comes at the end of the game has to explain to us who Opa-Opa is. That really just illustrates how poorly the story was implemented in this game and maybe was a little unnecessary? Does our cute-em-up about a tiny spaceship with wings shooting things really need an overcomplicated story about interplanetary monetary systems? By the way, that's the name of my chiptune band.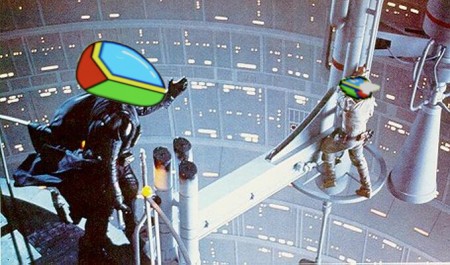 The wacked out imagery in this game is like some bad trip a guy went on after dropping 2 acid tabs and wandering around his friend's barbecue. Tiny bugs and lawn ornaments appear to be attacking him from all sides. He just needs to fling pocket change at people to upgrade his bombs (beer) to a double bomb (two beers).
The game may be super damn difficult but it's also great fun. Fantasy Zone's arcade-y gameplay makes it easy to pick up anytime. Pop it into your Master System when you have some time to kill and want your intelligence insulted a little.
Appropriate drug of choice: Trap a swarm of gnats in a net during mating season. Pick the wings off, grind them into a fine dust and sprinkle it into your eyes. This is called a Gnatzi.