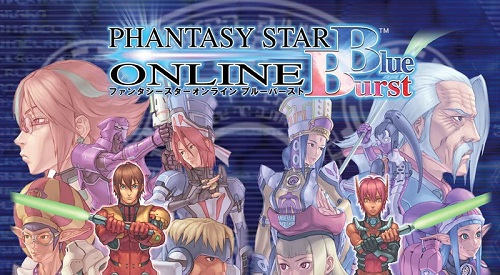 While it's true that the official international servers have been down for some time now, it's been announced that the Japanese servers will be going down at the end of this year. This also means more then ten years after the original Dreamcast release, Sega will be laying Phantasy Star Online officially to rest.
From November 29th the sale of subscriptions will be discontinued and for the next month access to the servers will be free, and for the final fortnight between December 14th and December 27th there'll be a celebration in the form of 2x EXP earnings along with a 10x increase in rare item drop rates and a 5x increase in rare enemy spawns. At 4.00pm Japanese Standard Time, Phantasy Star Online will end.
Sonic Team have hinted however that current Japanese subscribers may be eligible for a 'User Participation Test' for Phantasy Star Online 2, hopefully ensuring that the mysterious sequel will at least have the approval and critique of the die-hard PSO fans who didn't jump ship to either Universe or any other MMO's still around. So it's not all bad news then, but it is pretty sad to see. I still remember my first £60 monthly phone bill having played some hundred hours on my Dreamcast, which didn't stop me putting in another hundred during BB's Beta. Here's hoping for a new decade for the new iteration, rumoured to be releasing in Japan as early as 2011.
[Source: Segabits]