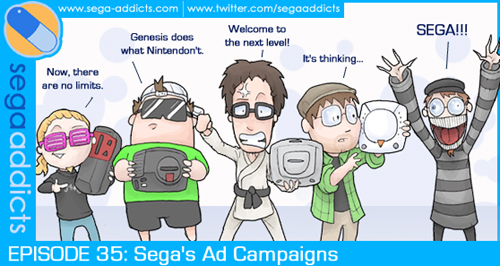 Tonight is the official recording of episode 35 and that's not even a joke! I may seem like I'm joking but I'm not. I'm dead serious. Just look at my face.
Anyway, tonight's episode will be about those SEGA ad campaigns we all know and love. Mainly we'll be focusing on the console ad campaigns but I'm sure some game specific advertisements will creep in there as well. We'll also be doing the usual SEGA news and upcoming releases because that's how we do things around here.
Now, it may sound like we have the entire episode under control but the truth is we do not. We have a listener questions segment at the end and we need your questions and comments to make it a success! Just leave those things in the comments below and they will be asked or scrutinized by yours truly. And they don't necessarily have to be related to the main topic of tonight's show as we love all questions big and small.