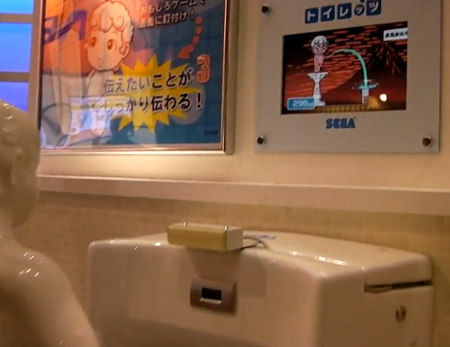 Ever wanted to play a game while pissing? No, don't answer that. Ever wanted to play a game designed by Sega while pissing? Well if you live in Japan then congratulations! You now can!
The game in question was developed to help men aim for the urinal, and not piss all over the walls, which really calls in questioning the standard of toilet training in Japan if you need Sega to tell you where to piss. The game itself features an adorable naked child as he shows you how to wee and ultimately undermine your intelligence. It also has a host of other charming games such as "mini-games include erasing graffiti with a hose…causing wind to blow under a women's skirt…and…shoot milk from their nose."
Let's just hope this gets ported to the West.
[Source: Geekologie]