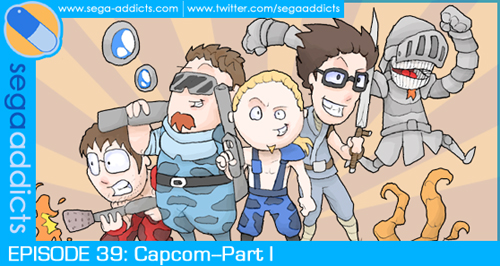 Tonight's podcast is the first of an incredibly long series devoted to Capcom games on Sega consoles. Each week we'll be highlighting four Capcom games in the best chronological order we can. This week we start with Capcom's first four Sega releases which all appeared on both the Master System and the Genesis. The games are: Forgotten Worlds, Ghouls 'N Ghosts, Strider, and Mercs.
Also, if you look to your left you'll see this week's poll which allows to you vote for your favorite of the four Capcom games. These polls will be updated each week with the eventual goal of determining our readers' (and listeners') favorite Capcom game that appeared on a Sega console. So get out there and vote!
We also want your listener questions! Please leave them in the comments below and if you have a questions about a future Capcom game I recommend saving it for when we get to the episode that highlights the particular game. It would be best for the both of us that way.