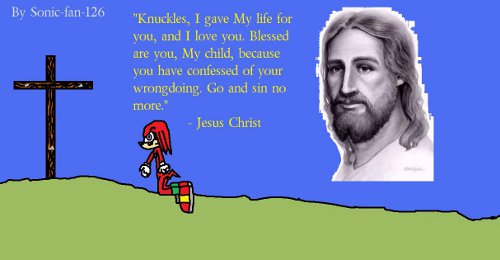 Hello everyone! How was your Christmas? Play any games? Well don't tell me yet silly! First I have to tell you what everyone else has been playing, you fool!
Also I'm taking my name off this article because really I've done more of these then Matt Jay ever did, so I think you can assume I do these now. Got that? Good. Now hit the jump, you useless thing, to learn what we played over Christmas.
Stevie Grant- Writer of Top 10 Worst and Reviews of Games I Haven't Played:
I got Donkey Kong Country Returns for Christmas, and I've already beaten it. I have a feeling if I was going for 100% the game would be super shitty, but whatever I enjoyed it. Also Mario 2. Wart is an idiot. Seriously who keeps a machine that spews vegetables (vegetables that can kill you) in your throne room?

What an absolute fool.
Alex Barbatsis- Writer of Freaky Fridays:
Probably my smallest list because of parties, work, and the holidays, I managed to squeeze in another 5 or 6 hours of Game Dev Story. My samurai action game Morimoto Tears was a huge hit, only to be surpassed by its sequel, Rev. Morimoto. I like the backstories you can imagine when trainning your employees. For example, I sent my coder, Biggs Porkin, to a muesum and that unlocked the War genre. Clearly, he saw artifacts from Vietnam and was inspired by them. Our war game, Hamburger Hill, didn't keep pace with the rest of Wilber Co, Ltd's hit games despite getting great reviews that made it a Hall of Fame critics choice.
Brett Hatfield- Community Manager and writer of Megadriving:
Probably the biggest list I've had since we started this feature. Firstly, got The Humble Indie Bundle from a certain someone who reviews things he doesn't experience. Pretty great stuff in that so far, and I'm especially fond of Osmos. Then I played a bit of Final Fantasy VIII after hearing so many people talk about it elsewhere. Then I got review codes for King of Fighters '94, Fatal Fury, and Art of Fighting for review here. Thoughts on those coming soon. Then, yesterday, I ended up with Madden 11, NCAA Football 11, WWE Smackdown Vs. Raw 2011, and BlazBlue Continuum Shift. All really damn good. Add in my usual amounts of Gran Turismo 5, and I'd call that a damn good week.
Alexander Sargeant- Writer of Retro Reviews:
Too much food. The traditional Sargeant household tradition of Mexican Christmas Eve is a test of self control that I FAIL EVERYTIME.

Fable III was like Fable II, but more rubbish.
Venetica was like Fable I, but more rubbish.
Majin and the Forsaken Kingdom is a fantastic conventional adventure game like those wonderful linear PSX games we used to get and are now all cover-based shooters with an emphasis on climbing or unsatisfying character action games… with an emphasis on climbing.

Also the Wadjeteye Blackwell collection, which is incredibly short, but also improves leaps and bounds with each iteration, fixing all the faults I'd found in the previous game. Still waiting on 'My Girlfriend is the President' as Christmas and Comiket 79 desire to happen this week.
And the Neo Geo collection which will bankrupt me if they release more enticing games like Metal Slug and Samurai Showdown,

But then who wasn't bankrupted by a sale this month?
Pat Reddick- Community Manager/ Writer of Forum News and Not-so Classics:
I actually played something this week, yay! I've been playing a lot of a certain terrible Sega-related game that many people know and hate, but we'll save discussion of that for another day. It really sucks that I didn't finish it because I really wanted to have it done for today, but given the length of the game and how hard it is to play that won't be a possibility. I bought the Humble Indie Bundle 1 and 2, so I've been playing a lot of those games. Mainly Gish and Osmos so far. I also bought VVVVVV and it is the best game ever.
Andrew Galbraith Writer of Contemporary Alternatives and Miscoded Confidence:
Happy belated Holidays everyone! I've been playing Raskulls and ilomilo for review along with Dead Space, which I'm trying to get through before the sequel comes out at the end of next month. In between, nothing too much given the hectic atmosphere of Christmas.
Tom Kyzivat- Artist and Podcast Co-host:
Christmas was magnificient, thank you! Hope everybody's out there in internet land was, too. I mostly played Zuma, which is totally badass and I think Pop Cap Games are the new kings of all things puzzle-related. I played a little Street Fighter 4 (mostly against the computer because Mike wasn't around) and some Marvel vs. Capcom 2. I actually haven't played much else recently because my parents are in town and they're playing Peggle non-stop! We got'em hooked.
Alex Riggen- Editor in Chief and Podcast Host:
I've been playing exclusively Left 4 Dead 1 & 2. I was gifted the second game by my brother a few weeks ago and decided to pick up the first game this week during the Steam Holiday sale, along with too many other PC games. Oh, and the Left 4 Dead games are brilliant and I can't believe it took me this long to finally play them. I don't think I ever doubted them as I've loved everything else Valve has put out but I've just never got around to playing them. Other than that I've played a little bit of Kinect with family which was quite fun. I don't play the Kinect alone ever but when you have a group of people it does provide a good time and everyone was in agreement that the motion control technology was more fun and impressive than the Wii.
And that was it! Awesome, right? Well not as awesome as what you've been playing probably! Why not tell me in the comments? Come on. Why not? Why aren't you? Do it. FUCKING COMMENT ON THIS.
And when you've done that, I wish you a happy new year and I'll see you next time!