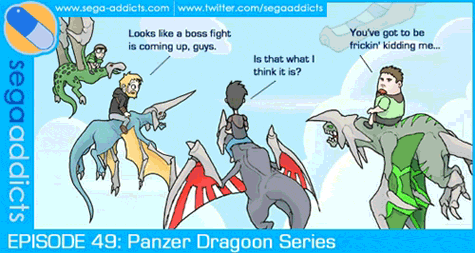 One episode to go until episode 50! That means there's less than one week to get your entries into our 50th Anniversary Giveaway Extravaganza!
Tonight's episode will be about the Panzer Dragoon series. It's an amazing series that hit its peak in handheld form with Panzer Dragoon Mini on the Game Gear. Okay, maybe that game isn't so great but how about Saga? That seems to fetch quite the pretty penny on eBay these days. A well deserved pretty penny.
And like usual if you've got some listener questions please leave them in the comments below and we'll do our best to answer them. We promise.