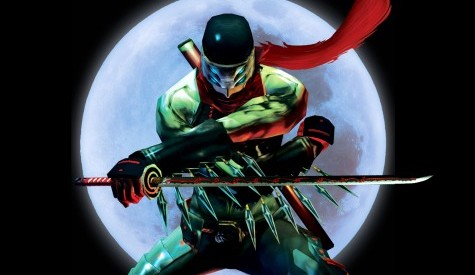 Much like Nintendo, Sega has an incredible backlog of IPs that just aren't being given the attention they deserve these days.  Arguably one of the most neglected in Sega's recent catalogue has been that ninja classic Shinobi.  Well, if environment artist Branden Brushett's resume is to be believed, that may soon be changing.
Apparently developer Griptonite Games is working on a new Shinobi title for the 3DS that is appropriately being referred to as Shinobi 3DS.  While no details were mentioned, I highly doubt we'll see anything involving a certain flowing red scarf.  Since this information was first leaked, the resume has been altered to read "Unannounced Title," but we all know now.  So there.
As a proud 3DS owner, I find this information very interesting indeed.  I'll just have to comfort myself with thoughts of ninja stars flying out of my screen while I wait impatiently for Resident Evil: Mercenaries 3D next month.  I need something to look forward to.
[Source: Destructoid]