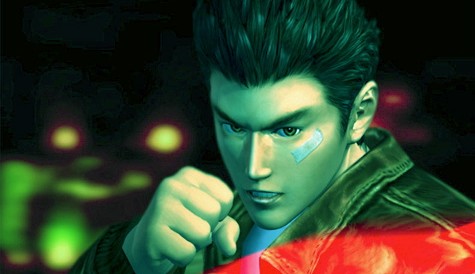 In a recent interview with Sega of America head honcho Mike Hayes, CVG asked the question again.  You know, that question. Yep, "Are there any plans for a Shenmue 3?"  You already know the answer, so I'll spare you any suspense.
While Hayes has regretfully informed the fans that the final entry in Yu Suzuki's epic franchise is still not in the works, he did offer some pretty encouraging words for the future.  Hit the jump to read those words.
"Look at this month […] I can point to Shinobi and say the main reason we've done it on 3DS is because a lot of people said they want to see Shinobi again and that platform was perfect for bringing that alive in a relatively moderate way."

"We take all of that very seriously but at the same time we've got to look at the market opportunity and the cost of doing it well. Look at all the things we've done as a software publisher: we relaunched SEGA Rally which was critically acclaimed, Samba Di Amigo which did okay. Golden Axe we didn't do very well with, but we spent money on it – we listened "

"Trust me, we hear loud and clear about Shenmue, and we're not going to close our ears to it.
Sonic and SEGA All Star Racing works into that too, specifically because we know people are fans we introduced the forklift truck as a downloadable vehicle and then created a trailer specifically for that one character. We do listen and I think that was the right time to give a nod and a wink to those guys."

"To be fair to us we've done Sonic 4, Afterburner, Golden Axe and Shinobi on 3DS. We do listen. It's not like we've got our fingers in our ears, we take that very seriously and value the small but vocal people. Sonic 4 was the perfect example that we're listening to those guys. Generations is too – and that will show when people get to see it for themselves."
I really have to throw Hayes a bone here. As he says, Sega seems to be listening these days, and even if their efforts to quench our thirst don't always fit the bill, they know exactly which dead franchises have us frothing at the mouth. I give Griptonite Games a ton of credit for bringing Shinobi back to 2D platforming, and I'm one of those people who really quite enjoyed what was done with Sonic 4.
Even so, Sega still needs to start handling some of these larger reboots a little more gingerly. The reason the Golden Axe reboot didn't do so hot wasn't because the demand wasn't substantial enough.  It was because the game was a horribly designed piece of garbage developed by the folks behind the Iron Man movie game. Just spending money to bring us one of these games doesn't necessarily count as "listening to the fans." Taking the time to respect that game's legacy and future potential is.
If we haven't seen Shenmue 3 because they are waiting for the right tools, I am more than OK with that. If there's any series in which Sega is not allowed to cut corners, it's this one.  What do you folks think?