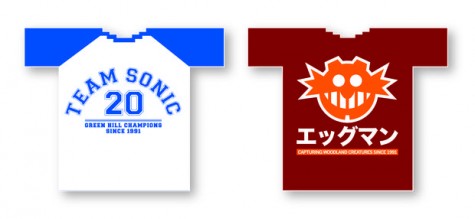 By now, every Sega fan has got to know that Sonic's turning 20 in just a couple of weeks.  They just have to.
Well the folks at Insert Coin Clothing are well aware. To prove it, they are bringing us the badass t-shirts you see above. Whether you're rooting for the blue hedgehog or, you know, that other guy, you'll be able to pick up your favorite team's colors from Insert Coin's website later this month.
What do you folks think?  Sonic's printed on just about everything these days, so I'm really happy to see Robotnik get some 100% cotton love. I'm also digging the 16-bit necklines.  Very nice touch.
[Source: Destructoid]