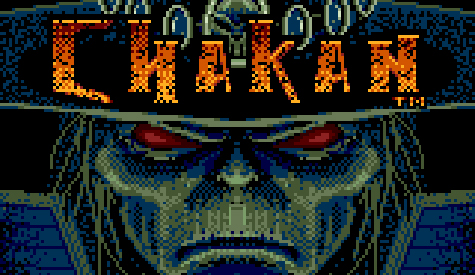 UPDATE: I've added Paperboy for the Genesis to the mix. So now the winner will receive two prizes! Now that's what I call a contest.
The winner of the first new and improved Bi-Weekly Contest is…. ninjajosh!
I'll be emailing you your download code for Sonic Free Riders shortly and Mystic Defenders will be shipped to you soon after. Congratulations!
This week's contest is for a copy of Chakan for the Sega Game Gear. It's a pretty cool game in which you control a guy with no soul. Typical stuff.
Entering the contest is simple because every comment you leave from now until we record the next Sega Addicts Podcast (June 23rd) gives you another chance to be the winner.
Hit the jump to find out more information on how the winner is determined.
How to enter:
It's simple really. Every other Thursday, all of the comments left on any post on the site will be totaled up. Every comment you leave gives you one chance to be drawn as the winner of that week's prize. So, the more commenting you do the better chance you have to win, but you do have a small chance of winning even if you only leave one comment that week.
Comments that are not relevant to a post will not count. They also have to have substance. Just saying "Awesome" on every post will get you nowhere, son. As long as you're praising the author for a job well done, asking a question, adding some information, or even debating against one of the author's points, your comment will count.
At the end of every two week period the comments will reset. Even if you left a bunch in the past, you'll have no entries unless you leave more in the next two weeks. But just think if you're a big commenter you could potentially win two or more games a month! Wowza!