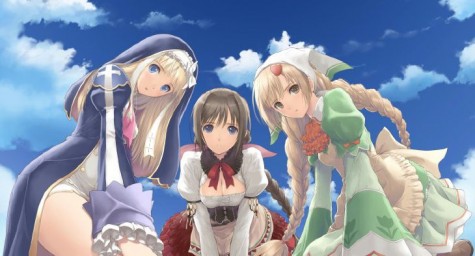 Sega definitely seems to have the entertainment industry on the brain lately. Last week, our beloved company joined forces with Hakuhodo DY Holdings to announce a brand new production studio, and now Sega's PSP title Shining Hearts is getting its very own anime.
Very little information has been released so far, but we do know that the game's  character list and cast will be preserved for the show. Production I.G. is working on the series, which should begin airing in Spring 2012.
The Shining series has never really held my attention for very long, and neither has anime, so really, I'm not the right audience for this announcement. What about you guys? Are Shining Hearts fans listening? All six of them?
I kid, I kid.
But seriously. Anybody?
[Source: Andriasang]