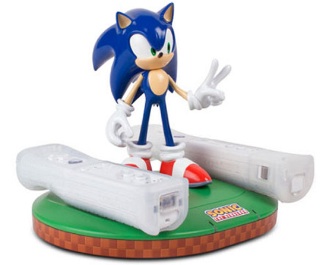 Ken Balough of Sega of America released a poetic hint today on the Sega forums:
And as promised – here is the Hint 

If you're an Episode II fan
I would go back to where the Sonic 4 Campaign first began
In a month filled with presents and Christmas hams
think of the day, the HMS Warrior first swam
Sonic Stadium deduced that the date poetically implied is December 29th.  British warship HMS Warrior launched on December 29th in 1860.  In regards to "where the Sonic 4 Campaign first began," I believe that would be referring to the Sega Blogs.  In other words, keep your eyes peeled on the Sega Blogs on December 29th, kids!
I for one love how a little tip like this is dropped within a forum board rather than blasting the internet with unnecessary trailers or screenshots telling us virtually nothing. *coughgrandtheftautofivecough*  But I jest.
So what do you think, fair readers? Is it too soon to drop Sonic 4 Ep 2 news? Is this tidbit overdue? Should we just play Sonic Generations forever?  Let me know in the comments, y'all!
[Source: Sonic Stadium via Sega Forums]