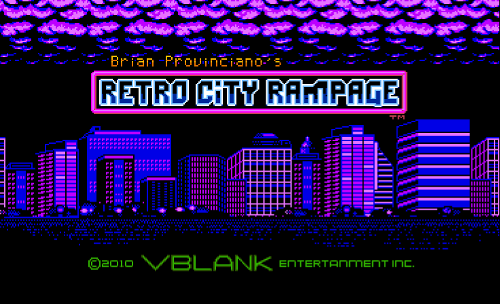 Fellow Sega fans get ready because old school videogame parody Retro City Rampage is finally bound to make it into our hands next Tuesday on PC, PS3 and the Vita. The game's launch has been teased recently through it's official twitter and this morning it has been confirmed that the game is going to be released on October 9th through Steam and will also be available on the PS3 and Vita through Sony's cross-buy promotion.
In case you forgot, Retro City Rampage is well worth looking forward to if you're a Sega fan because it's set to contain many different homages and parodies to the game's of the 90's which include Sonic the Hedgehog and many more. If you're still not familiar with this game then check out our Kids Table Podcast with the game's creator, Brian Provinciano.
Otherwise just sit back and wait for Tuesday… if you can. I know I can't!
[Source: Now Gamer]