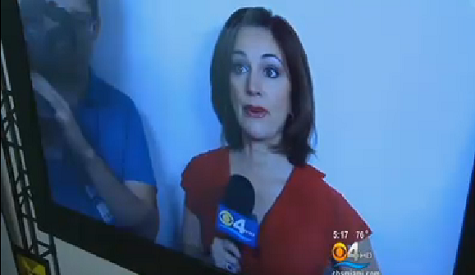 Like bears to honey, the world's top figures just can't stay away from quality Sega products. First the Prince of Wales and his obsession with Sega Touring Car Championship and now CBS Miami's very own Sytnthia Deamus (or something) has become enamoured with Sega's SuperBooth.
Watch the report closely, as found through this link, and you'll catch a rare glimpse of Sega's special photo booth in the wild, and not in some scummy back-alley arcade, but in a fancy-pants cruise ship. Oh la la, Sega!
Man, those two guys that talk to you as you get ready for your close up sure look annoying, don't you think? Let us know in the comments below!
[Source: Sega Amusements]