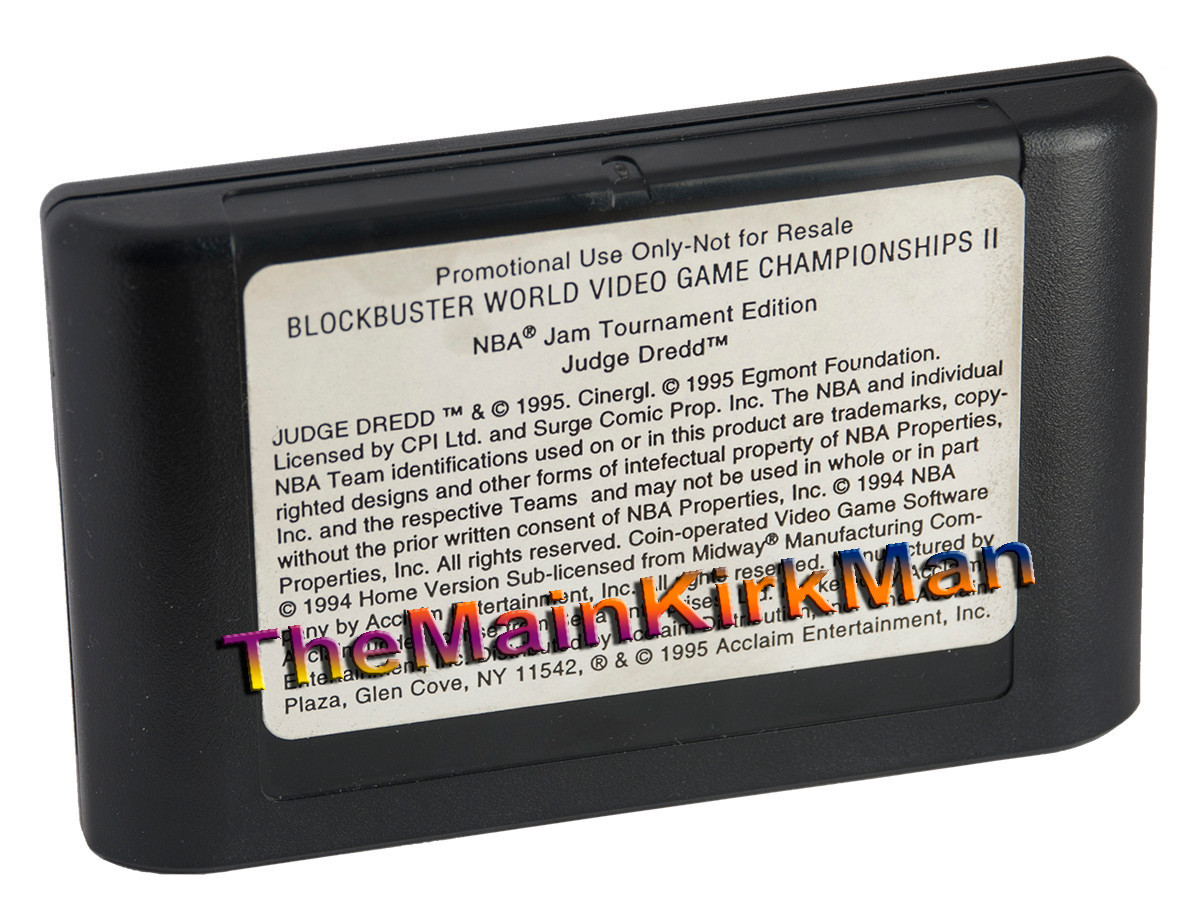 Ebay is the place to go recently for all your over-priced Sega needs it seems. Well you can add another item to your wish list as the little gem pictured above just recently emerged. Apparently, back in the summer of 1995, when the video game championships were still booming, Blockbuster hosted a second one with some help from Acclaim, as NBA Jam Tournament Edition and Judge Dredd were on the cartridge. The competition ran from June 14th to July 9th, with the finals following in San Francisco at the GamePro Magazine Headquarters.
You could chose whether or not you wanted to compete on the Super Nintendo, or the Sega Genesis. The SNES cart was a competition edition of Donkey Kong Country and was eventually sold thru the Nintendo Power Supplies Catalog, while the Genesis cart was ordered to be destroyed after completion of the contests. Of course, some employees did not follow the rules and now a handful of Genesis carts still exist. This one popped up on eBay and currently has a "Buy-it-Now" price of $6,000.
It's kinda crazy to think that stuff like this will never exist again what with all the crazy internets in the clouds. I will admit that a part of my inner child wants to own this, and also misses Blockbusters. Oh, the 90s. Maybe if we all pitch in, we could buy it and host our own championship. Whataya say guys?
[Source: Game Sniped]