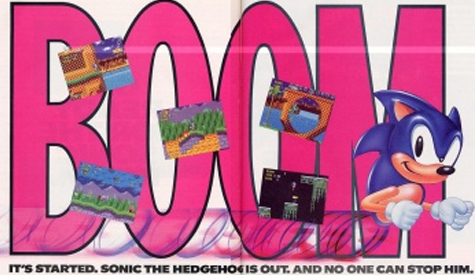 Television writer, Dave Polsky, has teased that he is currently writing episodes for a brand new Sonic the Hedgehog cartoon series. Known for his work on shows like South Park, My Little Pony: Friendship is Magic and Scary Movie, he revealed that this series reboot was underdevelopment and would be called Sonic Boom during his Q&A Panel at Trotcon.
The only other details and rumors leaked so far are that the show will be comedic in nature and revolve around the characters Sonic, Tails, Knuckles and Amy Rose.
Anyone excited to see a new Sonic show coming out? It's been awhile since Sonic X was first launched so it's nice to see a new series finally in development.
[Source: TSSZNews]