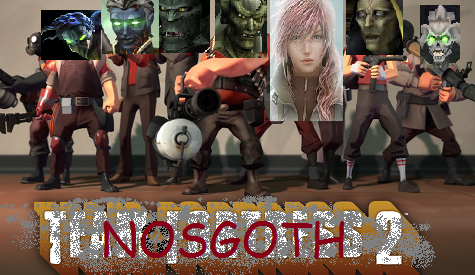 Square Enix have finally spilled the beans regarding the next entry in the cult classic Legacy of Kain series. Simply titled Nosgoth, the new game will be developed by Psyonix — known for their memorable titles Whizzle and Supersonic Acrobatic Rocket-Powered Battle-Cars — and will be a spin on the narrative driven, single player adventures of previous Legacy of Kain games by offering fans a free-to-play, MMO, action experience.
At least, that's what I think I remember Psyonix saying in the trailer. To be honest, I watched the trailer once, threw up in my mouth, wept on the floor in the foetal position, ripped my clothes off, created a shrine to Raziel out of my own hair glued together with my own nasal discharge, and then masturbated furiously while screaming "KAIN REFUSED THE SACRIFICE!".
Understandably, I can't bring myself to watch it again.
[Source: Rock, Paper, Shotgun]