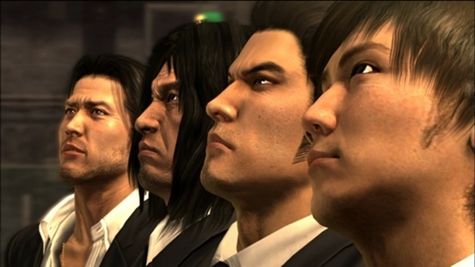 The news just keeps getting worse for Yakuza fans. Fresh off the heels of the confirmation from Toshihiro Nagoshi himself that Yakuza 5 likely won't be coming west, our friends over at Yakuza Fan revealed today that Sega has taken down every non-Japanese Yakuza related site on their servers, except for the series' official forums, and a minisite for Yakuza; Dead Souls. Trying to visit any other Yakuza related webpage is met with a 404 error.
While the optimistic want to believe that this might just mean a simple retooling for all the Yakuza pages, the more likely scenario is Sega trying to make fans forget the series was ever a thing in the west. Sega has not commented either way, and likely won't.
The way I see it, this is the true final dagger in the heart for Yakuza in the west. Sega seems to be trying to use the same "phasing out" tactics they used for damage control on the Sonic series, erasing everything basically, on a series that really doesn't deserve such treatment. I honestly could not be more disappointed right now.
What are your thoughts on this? Tell us in the comments, or on our forums.
Source; Yakuza Fan