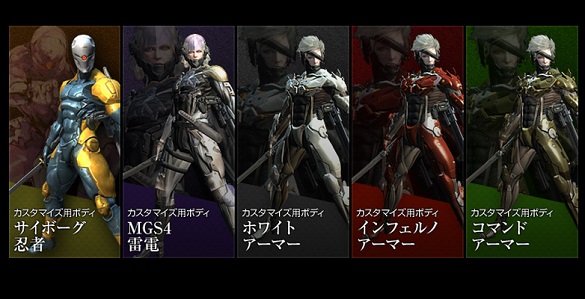 Konami have announced that Metal Gear Rising: Revengeance will be released as a "Special Edition" in Japan this December. The new edition will feature the full game and all previously released DLC, packaged in a metallic jacket. Metal Gear Rising: Revengeance Special Edition has so far only been announced for the PlayStation 3 and, according to Gamer Trailers, will come with DLC download codes as opposed to the content being on-disc.
While not strictly related to Sega, Metal Gear Rising: Revengeance was developed by Platinum Games, whose work with Sega resulted in Bayonetta, Anarchy Reigns, Vanquish and more.
I for one absolutely love Metal Gear Rising and am pleased to see the attached DLC to be released as one package. However, I do rather like my DLC on-disc and as such, may think twice about importing it. How about you? Is this on your import radar? Will you hold out for a yet-unannounced Western release? Let us know by dropping a comment below!
[Source: Gematsu, Game Trailers]
---
P.S. This'll be the first news post on Sega Addicts since its radical redesign. There's still a few kinks to iron out, so if you notice anything odd about this post or how it appears on your screen, tablet, phone or whatever then please let us know by contacting us directly. Thanks!