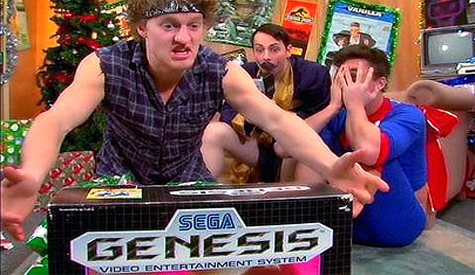 On October 29 in 1988 Sega launched its Mega Drive console (Genesis) in Japan. The world was never the same again.
It's hard to believe, but our good old Genesis is turning 25 this year! There is nothing to say that hasn't been said already about this wonderful piece of hardware. Sega Genesis was my whole childhood. So, from the bottom of my heart, I want to thank my dear friend for giving me so many great memories.
Since Halloween is almost here, I think I will combine it with Genesis' 25th anniversary and play something like Maui Mallard in Cold Shadow. I suggest you do the same.
[Source: Games.com]