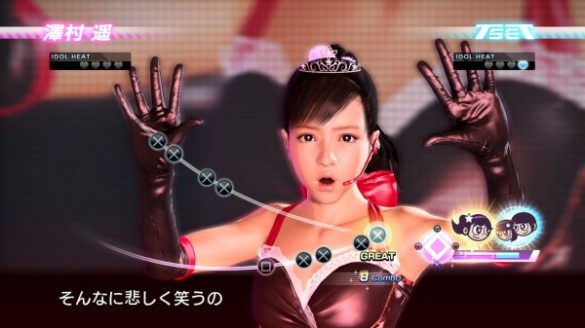 I miss having good news to report about this series. The controversy surrounding Yakuza 5 in the west has been one of the most frustrating examples of localization, or lack thereof rather, this side of Final Fantasy Type-0, and this week, fans got yet another facepunch in the form of Operation Rainfall and LAI's proposal to translate Yakuza 5 being formally rejected by Sega.
For those not up to speed, here's a quick rundown of events. Last summer, Operation Rainfall announced a partnership with Language Automation, Inc., a game localization company with ties to Sega. The deal was simple, Rainfall would run two polls, one for Konami games and another for Sega games, and the winner of each one would be proposed to their respective ccompanies by LAI, offering to translate each game at a discount to the companies. Yakuza 5 easily won the Sega side, and months went by without any news until this week, where LAI and Operation Rainfall released the following statement.
Thank you all for your support in the Operation Rainfall initiative to convince Sega and Konami to bring specific games from Japan to the US (and in the best case scenario, to other markets as well).

We wanted to provide you with an update regarding the Operation Rainfall and LAI collaboration. We reached out to both SEGA and Konami, presenting the numbers from Operation Rainfall's fan poll and letting them know of our interest in providing localization discounts for games targeted in this poll. We did our very best, however neither company has expressed interest in moving forward with localization at this time, but we will be sure to report back if we have any updates!
So there you have it. Yet another nail in the coffin for the Yakuza series in the west. At this point, our best hope is for the Atlus rumor from months ago to come true, but the chances of that being anywhere near true are slim at best at this point. Luckily, the PS3 is a very import friendly console, and the game is dropping in price nowadays, but for those who can't read Japanese or don't want to bother with seeking out a translation guide, this stings a ton.
Source: Operation Rainfall