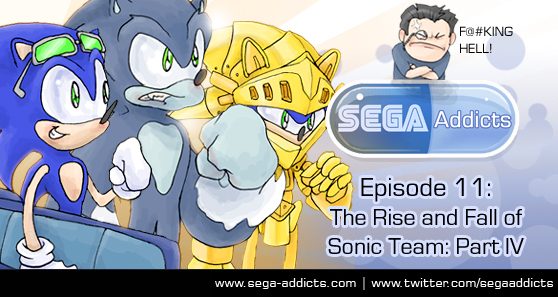 Every time Sega Addicts records an episode an angel gets their wings. Ain't that touching?
Tonight we will be finishing our trilogy +1 of the Rise and Fall of Sonic Team. Most of the games left to discuss are the current gen Sonic games, for example, Sonic the Hedgehog 2006, Sonic Unleashed, and the two Wii exclusive games. There will also be some Phantasy Star Universe and Zero discussion. As usual we will also discuss some of the big Sega news and do our weekly Sonic Gems segment, which, is about some game with Zones for Comics or Comix or something.
Oh, and we like to end our podcasts with questions from you, our listeners. So, if you want to ask a question to our handsome staff just leave a comment below.