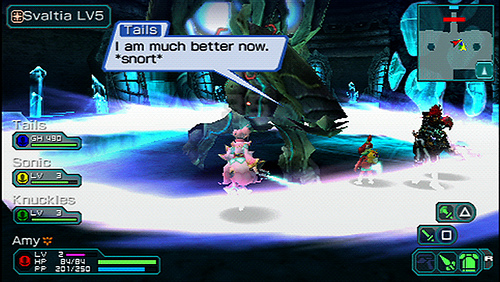 Sega announced today that they are bringing Phantasy Star Portable 2 over to North America and Europe. The original Phantasy Star Portable was mainly a modified port of  Phantasy Star Universe so I never really checked it out. I am interested in this sequel as it's a brand new game and I'd like to see how Sega has developed the series. Especially, after how good Phantasy Star Zero was on the DS.
Sega claims this game will have twice as much content as the previous game with all new weapons, enemies, mission, etc. The game will also support 4 players with Infrastructure and Ad-Hoc online modes.
Expect to see Phantasy Star Portable 2 for the PSP this Fall.
[Source: Sega of America]