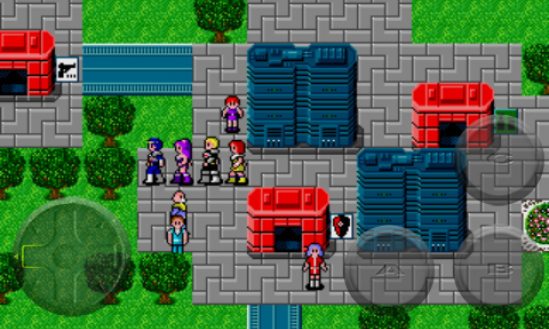 Ask and you shall receive.  Ever since Shining Force was released for Apple Touch devices a few weeks ago, Sega fans have been quietly smiling and nodding in thanks, while in the back of their mind a burning question still festered:
This is great and all, but where's my Phantasy Star?
Well, it's time to start wearing those tin foil hats you have stored on your back porch, because Sega can apparently read minds.  Your wish is going to be answered, and really freakin' soon.  Phantasy Star II will be ready for download on the App Store as early as Thursday of this week.  Um.  That's tomorrow!
As a brand new iPhone owner, I couldn't be happier about this news.  I've played bits and pieces of old Phantasy Star games, but I can't remember most of what I've tried for the life of me.  I've always wanted to give them a shot.  I am simultaneously shocked and ever-so excited to know that my chance has arrived.  What about you guys? Anybody else going to be picking this up for the $2.99 asking price?
[Source: TouchArcade]