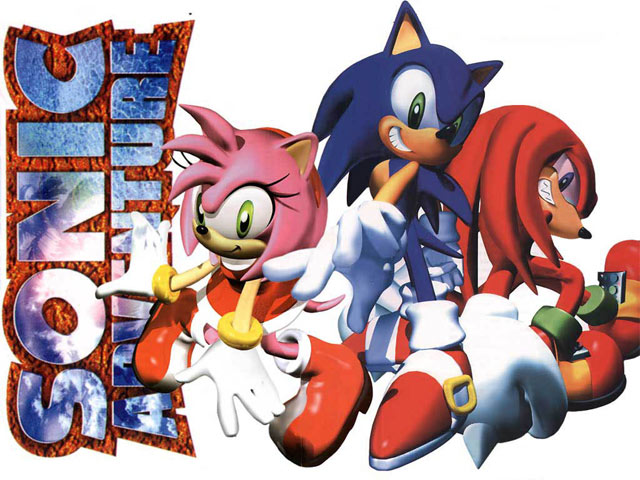 The winner of last week's prize of Let's Tap for the Nintendo Wii is… Kid Pika! Congratulations!
This week's prize will be none other than a redeemable code for the upcoming XBLA release of Sonic Adventure. I'm both excited and a little fearful for this re-release. It will be great to see the game with the 360's HD output but I haven't played the game since the Dreamcast launch and while I have only fond memories of the game, I'm worried that its not going to hold up as well as I remember.
I do think I'm one of the few people who actually enjoyed the Big the Cat stages so I am looking forward to spending a little time with an obese cat and his pet frog. Speaking of which, do you think Big the Cat is an abusive friend to Froggy and that's why he's always running away? I mean Big has to get Froggy back by tricking him into shoving a hook in his mouth. Real friends don't shove hooks into each other's mouths. That's something I learned back in grade school.
How to enter:
It's simple really. At the end of each week (Saturday night), all of the comments left on the site will be totaled up. Every comment you leave gives you one chance to be drawn as the winner of that week's prize. So, the more commenting you do the better chance you have to win, but you do have a small chance of winning even if you only leave one comment that week.
Comments that are not relevant to a post will not count. They also have to have substance. Just saying "Awesome" on every post will get you nowhere, son. As long as you're praising the author for a job well done, asking a question, adding some information, or even debating against one of the author's points, your comment will count.
At the end of each week the comments will reset. Even if you left a bunch one week, you'll have no entries unless you leave more the next week. But just think if you're a big commenter you could potentially win four games a month! Wowza!