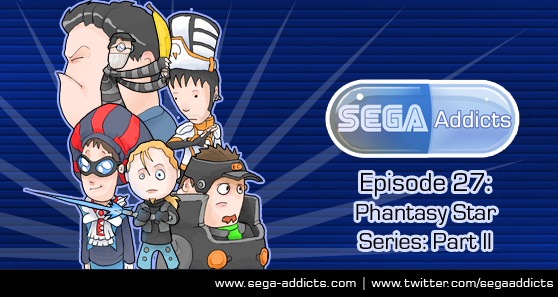 Tonight is the conclusion of our Phantasy Star HBO miniseries! Last week we discussed Phantasy Star 1-4 and the Japanese portable releases in between. This week we will once again be joined by SEGA's Aaron Webber to discuss the series from Phantasy Star Online to the present. With the release of Phantasy Star Portable 2 this week and the recent announcement of Phantasy Star Online 2 we certainly have a lot to discuss.
If you've got any questions for us or Mr. Aaron Webber please leave them in the comments below.
Also, don't forget about this week's contest to win Phantasy Star Collection for GBA and Sonic Adventure for Xbox 360!