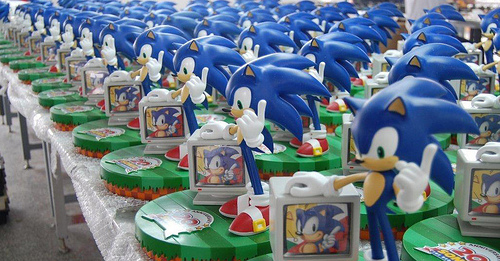 I want it. Gimmie gimmie gimmie.
As you can see, Sega has revealed an awesome Sonic statuette, which features our modern Sonic and classic Sonic displayed on the television screen. There are two versions of the figure, one for the US, and one for Europe. The only difference in these are the images on the TV, which were taken from the original Sonic the Hedgehog way back in the day. These images were slightly different in America and Europe so of course, Sega changed this tiny detail, so it would suit both regions.
However unfortunately you can not buy these. They look like a contest prize at the moment, but could be used for various other things. My bet is a Sonic Generations pre-order, but you never know. Either way I want one. Need one, in fact. Gimmie gimmie gimmie.
[Source: Sega via Sonic Stadium]