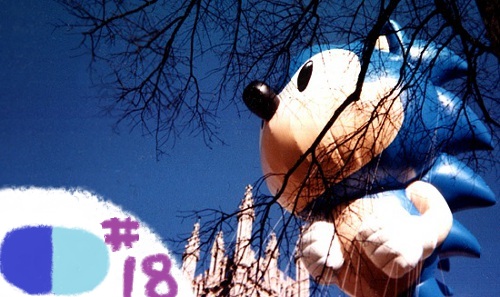 After a week off from podcasting the Sega Addicts writers are back with a new instalment of your second favourite Sega related podcast! That's right Josh Newey, John Doherty and I, Stevie Grant are back to talk about Sega and other stuff for a bit. In this exciting 18th episode we talk about the mysterious 'Black Friday' sales, Spiral Knights, and Sonic's rampage at the Maceys Thanksgiving Day parade. Oh and if you never saw Pepper Ann as a kid you might be very confused.
So don't delay! Download the podcast now, or giant inflatable Sonic will get you!
Or visit our iTunes and subscribe!