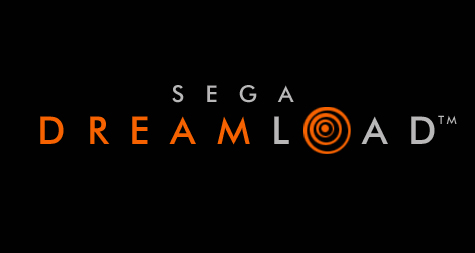 UPDATE
I'm sorry if you were actually waiting for this to happen this morning, but unfortunately, it was our April Fools prank. Thanks to Tom for the amazing logo!
Original Story:
After having recently announced to focus more on digital distribution, Sega has taken the step EA did before them: They are releasing their own digital distribution platform. While they aren't going to pull off their support for Steam and Origin, they are going to release exclusive games for their own platform. An HD-remake of Sonic Labyrinth is going to be the first exclusive game for the platform. Eric Stangler, who is now the president of the 'DreamLoad' Office says:
"It's a great pleasure for us to re-release this old fan-favorite Game Gear classic and give it the respect it truly deserves. Not only will the graphics be updated, but online leaderboards and a tool for designing levels yourself will be included too! Mod support is something we're working on, but we can't promise it will be available at launch!"
Speaking of which, the client will be available on April 2nd and anyone who signs up for it in the first week receives Sonic Labyrinth HD for free! Hit the jump for the full press release!
FOR IMMEDIATE RELEASE

DREAMLOAD DIGITAL DISTRIBUTION SYSTEM COMING ON APRIL 2ND

'Sonic Labyrinth HD' to target Personal Computer users this April

SAN FRANCISCO & LONDON (1st April, 2012) – SEGA® Europe Ltd. and SEGA® of America, Inc. can today reveal that the much anticipated HD remake of Sonic Labyrinth will be released on PC this April exclusively for the new, SEGA-exclusive Digital Distribution system 'DreamLoad'. Having listened to feedback from fans of the title, SEGA are proud to announce that the truly unique story and setting of Sonic Labyrinth will now be available for free to 'DreamLoad' subscribers during the first week of its release.

"We've been waiting for this moment so long! Finally a successor to the Dreamcast!" said Eric Stangler, president of DreamLoad department at SEGA® of America, Inc.

DreamLoad is going to be available starting April 2nd and those who register during the launch week will receive a free copy of Sonic Labyrinth HD. Stay tuned for more information on other HD-remakes and exclusive title coming to the digital platform soon!

For more information please visit http://www.sega.com/games/youvebeenhad/. For press assets please visit www.sega-press.com.

For more news, follow SEGA on Twitter @SEGA or "like" us on Facebook www.facebook.com/sega.

About SEGA® Europe Ltd.:
SEGA® Europe Ltd. is the European Distribution arm of Tokyo, Japan-based SEGA® Corporation, and a worldwide leader in interactive entertainment both inside and outside the home. The company develops and distributes interactive entertainment software products for a variety of hardware platforms including PC, wireless devices, and those manufactured by Nintendo, Microsoft and Sony Computer Entertainment Europe. SEGA Europe's web site is located at www.sega.com

About SEGA® of America, Inc.:
SEGA® of America, Inc. is the American arm of Tokyo, Japan-based SEGA® Corporation, a worldwide leader in interactive entertainment both inside and outside the home.  The company develops, publishes and distributes interactive entertainment software products for a variety of hardware platforms including PC, wireless devices, and those manufactured by Nintendo, Microsoft and Sony Computer Entertainment Inc.  SEGA of America's Web site is located at www.sega.com