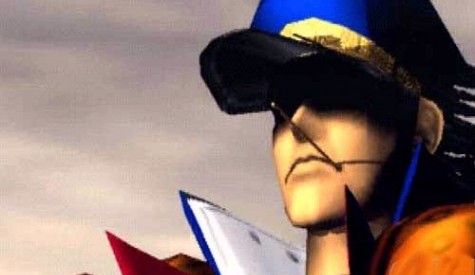 While Sega's licensed mash-up titles have been both hitting and missing the roster target of the past several months (*COUGH*Sonic and Sega All-Stars Racing Transformed*COUGH*), Namco Bandai's gargantuan, cross-publisher mash-up Project X Zone is looking more and more like a veritable feast of obscure references and niche-gamer darlings. We've already heard some incredible and surprising inclusions, like Rikiya Busujima from the Dreamcast's underrated Zombie Revenge, or Devilotte from the Saturn's underplayed Cyberbots, but with over 200 characters in the roster, the surprises are surely far from ending.
Case in point: Famitsu has revealed that not only will Mega Man staples Tron and Servbot be making an appearance in the upcoming action RPG, but Bahn from AM2's obscure 3D fighter Bahn will be playable as well! In addition to these, the magazine also reveals characters Reiji Arisu and Xiaomu from the Japanese exclusive crossover, Namco X Capcom.
Man, this game just keeps looking more and more like the perfect love letter to the underground of these three companies–not necessarily a tribute to that which made them huge, but a tribute to the games that set them apart. That's what more mash-ups ought to do–get long-time fans excited with underground references only they understand, inspire interest in gamers with less experience, and pay just enough tribute to the folks in between who just want to see a publisher's heaviest hitters duking it out.
[Source: Andriasang]