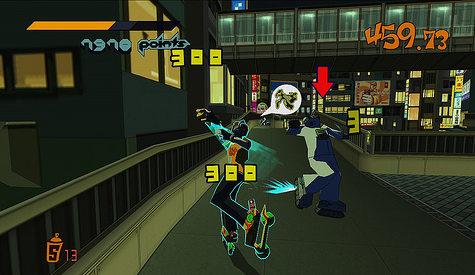 What more can I say? Sega's highly anticipated HD rerelease of their Dreamcast classic, Jet Set Radio, has been officially priced by Sega of America via their blog. PS3 and PS Vita owners as well as Steam users will be able to nab the groovy game for $9.99, while the XBLA version will be 800 Microsoft Points. In this humble writer's opinion, that's a very fair price indeed!
Playstation Plus members will be able to purchase the game on Sep 11th, a full week before it will be available for regular PS3 users on Sep 18th, which is one day before the sub-human XBLA and Steam using scum like myself will have access to it on Sep 19th. At least that's not as bad as PS Vita owners whom will have a long wait till Oct 16th to buy the game.
Of course, if you're anything like me and not American you will be wondering how much this game will cost in different territories, and for mobile devices. Unfortunately Sega have yet to release that info, although I can't see them being much more expensive than the prices above.
And if you have a Jet Set Itch that you need to Jet Set Scratch sooner rather than later, then check out our competition where you can win a hip and cool Jet Set Radio hoodie!
[Source: Sega Blog]