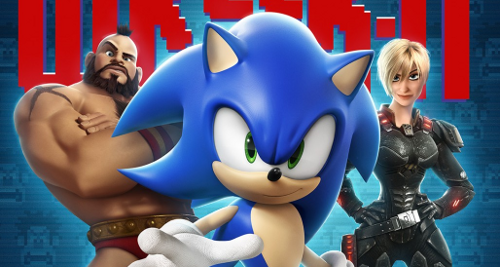 With Disney's Wreck-It Ralph making it's way to US cinema's on November 2nd, it seems that the Disney hype machine is in full force. And along with a great new trailer that was recently revealed Disney has dispatched a verity of cameo themed posters featuring a few of the various game characters referenced in the movie.
Sonic even takes centre stage in one of the posters alongside Zangief and Jane Lynch's character from the fake game Hero's Duty. Other Sega characters star in these new posters as well, such as Dr. Robotnik and the final boss of Altered Beast. Yes really, in what perhaps is the most obscure reference to make it on a mainstream movie poster, Neff from Altered Beast appears at the front of a Disney advertisement. Pinch me.
But what's the point of this post if you can't even see the posters? Hit the jump to see how Sega's characters are being marketed for this latest Disney adventure!
[Source: IMP Awards]