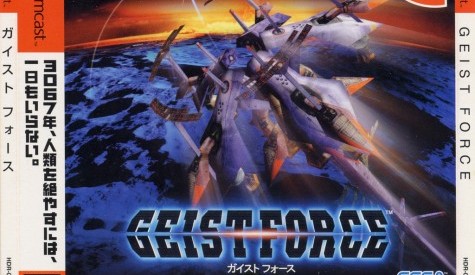 It never ceases to amaze me how rewarding it is to love the Dreamcast. Even after all these years, we're still being blessed with a barrage of surprising announcements about that wonderful little system, including brand new titles, rereleases, and modern localizations of long-lost games.
That momentum continues to chug along with the new reveal that Geist Force, a long-dead Dreamcast launch title, is now officially available for download thanks to the awesome community over at Assembler Games. You see, when an ex-Sega employee brought the game's existence to their attention, they held a fruitful fundraiser to make it available to all, with the offer of high quality physical copies for contributors. Thanks to their efforts, this Starfox-inspired game is now available as a downloadable ISO right here (you will need to join the forums to get it).
Maybe I'm gleaning too much from this, but moments like this just make me so proud of the gaming community. There's no way something like this would have seen the light of day without these guys coming together to help, and now a potentially great title is preserved for good because of the incredible community over at Assembly Games. Thanks guys. I can't wait to play this.
Hit the jump to see Geist Force in action.
[Source: Retro Collect]