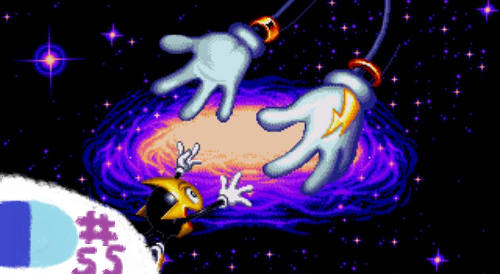 Right on the dot, The Sega Addicts Kids Table is back again to send wonderful chills down your spine! That's right it's time for another episode of mayhem as Stevie, John and Josh talk about a whole host of relevant Sega related wonders! In fact the talk was so relevant and too wondrous that it made a good portion of the episode sound super glitchy! Amazing!
In the episode itself the gang talk about the results of last week's All Stars Racing DLC poll, delve into the latest trailer for The Cave , and confess their fears about Phantasy Star Online 2 on the Playstation Vita. We also do the regular sections that you've come to know and love! So don't delay, jump right into the Podcasts arms for a comfortable night of audio spooning… Mmmmmmmhmmmmmm!
Or go to our iTunes and subscribe! Review us and I'll give you a cuddle..
And don't forget to answer this weeks Newey Needs to Knowey question through the Sega Addicts twitter. Which character out of any piece of media would you put in Sonic and All Stars Racing Transformed? Tweet us your answer and you could win a cool monster drawing from Josh himself. Badical!