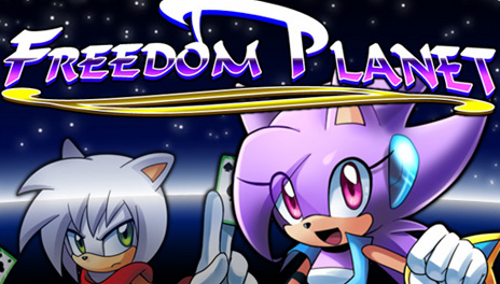 Kickstarter has been a been a hot bed for indie developers as of late and rightfully so. The platform allows people to raise money for projects and has been very useful to the development of many highly anticipated games coming soon. It's easy to see then why developer Stephen DiDuro is tempted by the service to complete his (kind of) Sonic fan game, Freedom Planet. The creator is planning to ask for $1000 to add more platforms to the game's development, as well as money left over for more music.
In a post on Sonic Retro, DiDuro commented that:
I'd like to setup a Kickstarter fund for the game, primarily for one reason – to make the final version as accessible as possible.
He later on went to talk about stretch goals:
I am considering right now if I should ask for an amount beyond this so that I can commission further artwork and possibly even those animated cutscenes I've been dreaming of, but since those are nonessentials, I should probably stick with the base amount.
If you're not sure whether you'd support this game, there is a very fun demo which you can try out. Personally I'd love to see a Kickstarter as it can often lead to bigger and better games. And to be honest, I don't see a problem. Sure you can see the Sega inspirations but it still has completely original characters, with a lot of different attacks and gameplay. But what's your opinion? Would you support this? What did you think of the demo? Let me know in the comments or even in the Sega Addicts forums!
[Source: TSSZ News]