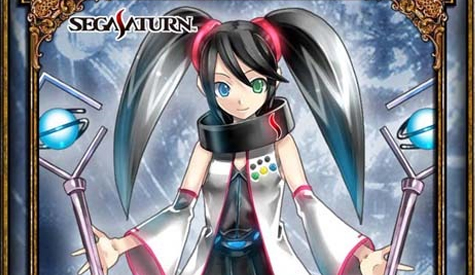 Samurai & Dragons is a free PSVita game in Japan that has a lot in common with Sega's mobile game Kingdom Conquest. There is a key difference though: Kingdom Conquest doesn't have a character based on the Sega Saturn and designed by Miku designer, KEI.
Unfortunately, the character isn't available currently and it will be awhile until anyone gets her in the game. On January 26th, Nico Nico will be playing a video of a Samurai & Dragons fan meeting and during that broadcast Sega will be giving out cards that allow players to unlock Sega Saturn in the game.
There's still no word if this game will ever come to the West and I only half expect it to. As someone who got bored of Kingdom Conquest pretty quickly I'm not too sure I care too much one way or the other.
[Source: Siliconera]