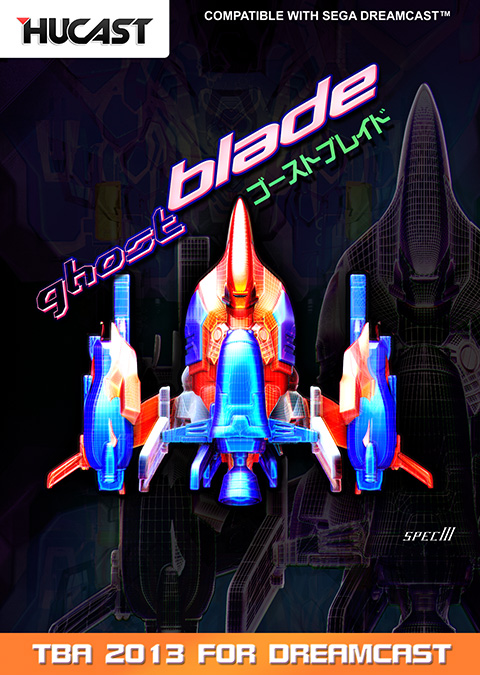 Hucast, creators of Redux: Dark Matters, has announced a new game in the works for Dreamcast entitled, The Ghost Blade. They have dubbed the title a "caravan shooting game," which one would assume is similar to the shmup genre they usually stick with. Hit the jump to see the details released on the game so far.
Game Features:
– 3 Game Modes with 3 player ships to choose from
Screen Orientation:
TATA ("3:4") and YOKO ("4:3")
Game Modes:
– Stage Mode: 5 Stages
– Caravan Mode: 2 min./5 min.
– Time Attack
The game has a release date of "TBA: 2013," at the moment. Stay tuned for more info, addicts!
[Source: Sega Driven]