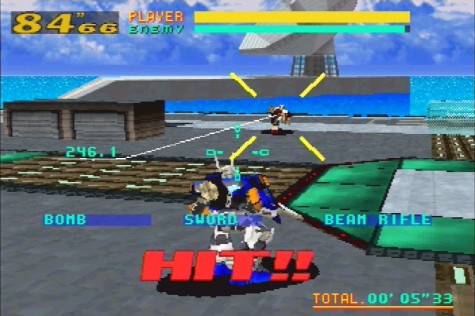 A lot of Sega fans were pretty elated with the news that select Model 2 classics would be receiving new life in the form of digital rereleases on PSN and XBLA. Virtua Fighter 2 reminded us of the roots of 3D fighting, and Fighting Vipers finally gave us less experienced fighting fans (myself included) a chance to experience one of the genre's forgotten gems. Sonic: The Fighters…was…well…Sonic: The Fighters.
Now, after happily digesting those gaming morsels, we're ready for some more. Unfortunately, when (or if) something comes, it probably won't be the robot brawling classic Cyber Trooper Virtual On or the arcadey soccer game Virtua Striker. After revealing that both of these games would be hitting digital download services in Japan, Sega announced yesterday that there are no plans for releases out West.
Considering the disappointing performances of Fighting Vipers and Virtua Fighter 2 on US sales charts, I suppose I can't say I'm surprised at this news. All the same, it's damn disappointing. What has the world come to when a game about giant robots punching each other isn't considered viable in every market everywhere?
[Source: Joystiq]