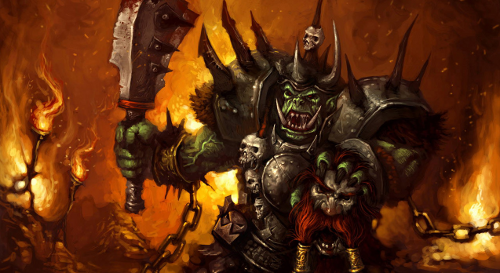 It's no secret that Sega has been eyeing up the Warhammer franchise for a while but finally this ongoing story has concluded with Sega's recent purchase of nearly every Warhammer spin-off license. In the Asset Purchase Agreement with THQ it was revealed that along with Relic's Warhammer titles they have also invested in the science fiction spin-off Warhammer 40,000 which they got from Vigil. Big news indeed seeing as not only does the 40k brand bring in a host of new possibilities, but also new players and fans who aren't concerned with the main fantasy focused series.
When I talk about the 'entire Warhammer universe' please keep in mind that this is excluding the online MMO which has been moving slowly to say the least in recent years. Otherwise Sega now owns pretty much everything to do with the franchise including domain names and even assets. My best bet is that we'll end up seeing at least some of those assets in the upcoming game Sega has brewing with Creative Assembly.
Suffice to say Sega has a lot of hope for this franchise and I honestly hope it works out. These games have been proven to make money in the past so I can see why they would spend so much time and money on it. But only time will tell in that regard as Sega still has to officially announce their plans for the series. In the meantime we'll keep you updated with all this weird copyright mumbo jumbo as more of Sega's plans become clear.
[Source: PC Authority]