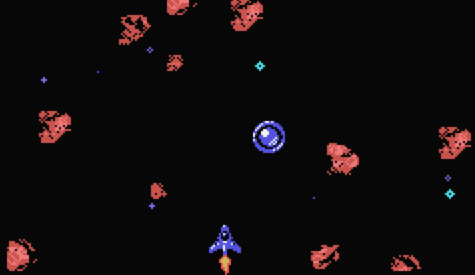 Retro developer, Revival Studios, has sent out an update on their various projects with details on the new SG-1000 game, Astrododge, along with the news that the game is now under development for the Sega Master System.
The SG-1000 cartridges are created and on the way to Revival Studios in the Netherlands to be shipped out to purchasers soon. With a small release of 50 copies only a handful of cartridges remain so get in contact with Revival Studios soon if you're interested.
The Sega Master System version has no official release date yet but it sounds like the project will likely be completed sometime after April this year. No word yet if there will be any enhancements made to the game or if it will stay relatively similar to the original game on SG-1000.