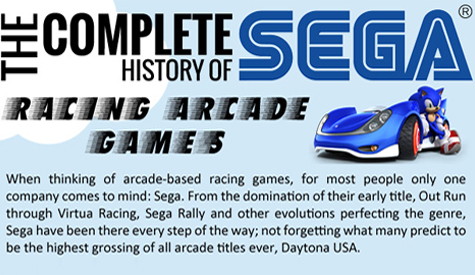 The online amusement retail store, Liberty Games, has created an infographic detailing the history of Sega's arcade racing games. It's pretty interesting to see the history laid out and how it evolved starting with their 1968 Drivemobile amusement game and going all the way up to their arcade version of GRID in 2010. If anything, this infographic really makes me long for some new Sega racing games on consoles as Outrun 2 and Sega Rally Revo seem to be the last in that genre, not counting some of the HD re-releases.
What are your thoughts on the infographic? Any specific Sega racing game that holds a special place in your heart?
Hit the jump to see the entire infographic.