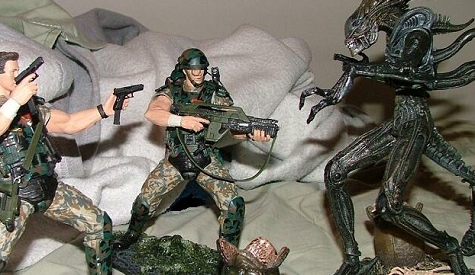 After keeping quiet about the Wii U version of Aliens: Colonial Marines since the release of its console and PC counterpart, a Sega rep has finally spilt the beans to Kotaku.
Aliens: Colonial Marines Wii U has been officially cancelled.
We are constantly looking at all areas of our business and in this case have made the decision to not continue development of the Wii U version. Rest assured that we have some fantastic developments for Wii U in the pipeline which we will announce at a later date.
This is hardly surprising news considering the intense negative attention both Sega and developer Gearbox have received over both what was a broken game and the scandal surrounding it. The missed release date really gave it away, however this statement is the final nail in the coffin.
Good night sweet prince: And flights of angels sing thee to thy rest!

-Shakespeare on Aliens: Colonial Marines Wii U
[Source: Destructoid]