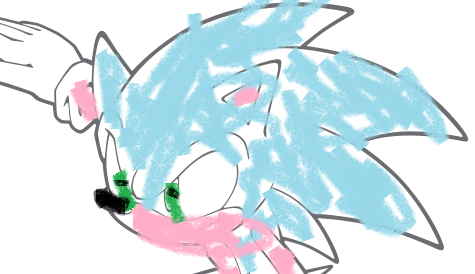 Guess what everyone? Now you can show off your creative side with Sega's super cool "Coloring Paper" over on the Japanese Sonic Channel!
So far only Sonic is available to colour in, but here's hoping we see all his favourite friends show up soon so we can give them a well deserved make over as well.
If any of you lot decide to download and colour in Sonic, be sure to send it our way so we can laugh smile at them! YAY!