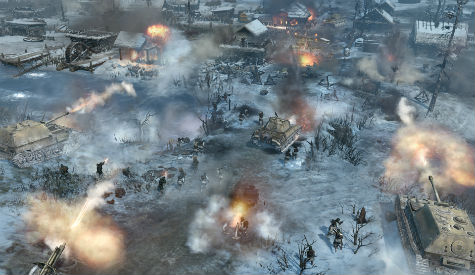 Relic Entertainment today unveiled the scoop on new Company of Heroes 2 mode 'Theatre of War.' Previously alluded to when Relic announced the game's pre-order bonuses, the mode includes a series of both single-player and co-operative challenges that place the player(s) in overwhelming odds.
Focusing on key battles in 1941, each challenge will include a unique enemy commander, all of which have a unique playing style too. Both German and Soviet forces are playable, with nine missions available for each faction. There's the potential for more missions to be added at a later date, and Quinn Duffy, the game's director, described the mode as "a perfect bridge between the game's single and multiplayer content providing a high level of re-playability and helping to introduce traditionally solo players to the online elements of the game."
Recently under new management, Relic have the game's release set for June.
[Source: Sega Blog]