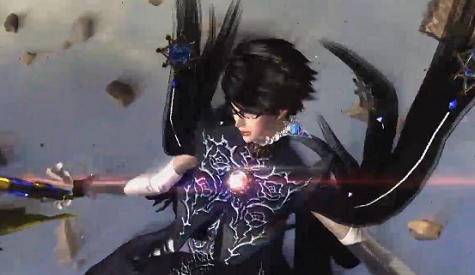 As promised, Nintendo showed some exciting new Bayonetta 2 footage in their E3 2013 Nintendo Direct. However, the most jaw-dropping part of the show wasn't the gameplay, but Bayonetta's lovely new haircut, as seen about in my poorly taken screen shot.
It also looks as though Bayonetta has a different costume on. As her hair's been cut, perhaps her hair power has changed as well?
Stay with Sega Addicts as we bring you all of the juicy Sega related E3 2013 news!