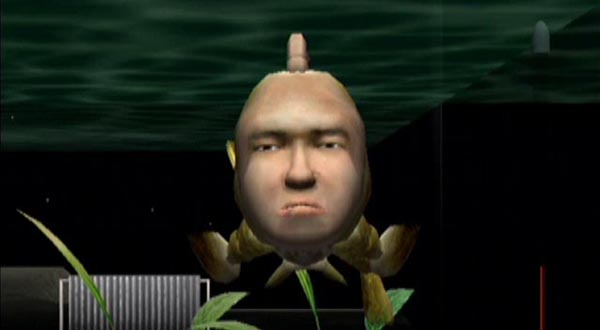 Ok. Get ready for this one. Nintendo of Japan recently registered a trademark for a game entitled, "Mysterious Pet: Legend of the Fish With A Human Face," and, "Mysterious Partner: Legend of the Fish With A Human Face."
What other game could possibly fit that description? That's right, Seaman. There were rumors a little while back about the game showing up on 3DS. Since it was Nintendo who filed this trademark, the rumors are starting to flood in even more. I can think of no system better suited for Seaman than the 3DS. Although, the Vita would probably work well with its rear touch panel for annoyingly tapping the fish tank. I honestly just hope this isn't some weird Seaman knock-off.
Regardless, I hope these rumors prove true and the west side of the world sees this port, or even a spiritual sequel. Would you take good care of him?
[Source: VG24/7]