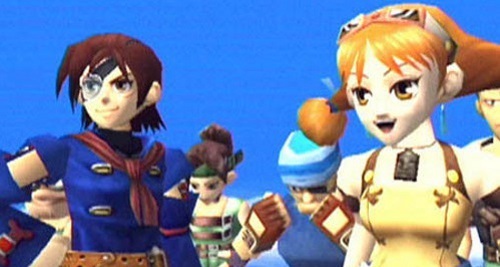 Do you remember that Dreamcast Worlds book we told you about last year? Well if you just so happen to have a hankering for a big juicy hardback, then media historian Zoya Street has a treat for you. Available in physical form on Monday, Dreamcast Worlds: A Design History looks to analyse 3 of the beloved systems most remembered titles, those being Phantasy Star Online, Shenmue, and Skies of Arcadia. The book itself was funded through indiegogo a while ago, and is an expanded version of Zoya's master thesis in design. The main bulk of the book looks to home in on this technical side, as well as how early 3D games might have aged. For example Zoya states:
I don't think that those early polygon spaces will be forgotten, because it's actually really enjoyable to see how they deal creatively with their constraints…
If this has piqued your interest you can order the new hardback copy of the book or even buy a PDF to read immediately on his site here. I would recommend it too. These intelligent texts are always great for the industry and this looks to be the one Sega fans have been waiting for.
[Source: Wired]